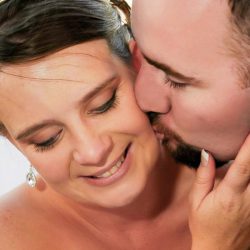 Getting married and planning a wedding is a highlight in our lives.  For many couples they don't quite understand what is involved and without careful planning, it can be a very stressful time. Choosing to plan a wedding on your own without knowing where to start can not only effectively cost more in money, but also take away precious valuable time. Who has time to throw away with all mounted pressure we westerners now have to work longer hours? Your family time is also valuable and we want to make sure you don't lose more time than you need.
Choosing suppliers for your wedding is important, but to save money and time, think about choosing packages which will pull a range of services together.  Wedding planners or wedding coaches are here to assist with all the running around for you and giving you all the support you need with tying everything together.
We take the journey with you and share our experiences with what works best and what to avoid. Our resources are invaluable and that is what we want to share with our clients. It doesn't matter if you are planning a winter wedding or a wedding for the warmer climate with a beach wedding or country vintage setting, just leave it to your planner to assist you with what you need.wedding planner Adelaide.
Adelaide Wedding Planners do all the running around for you to ensure you get the best with value from a selection of wedding suppliers and hence save money.  Your Wedding coach will also source the best value for packages with each supplier so you don't only save with bulking suppliers together, but also by getting the best of value with set supplier packages.
Are wedding planners expensive? This should be the only thing you need to shop around for.  A good wedding planner will give you all the necessary information and guide you with package plans to best suit your budget.  You need to be able to connect well with your  Adelaide wedding coach and feel comfortable.  After all, this is your special day and you will have regular contact with your wedding planner during your journey to walking down the isle.wedding planner Adelaide
An event day running sheet for your wedding will be given to you so you can follow what is expected for a smooth relaxing day. Your planner will also focus on keeping you up to date with ideas, and how above all will work within your budget. For couples overseas or interstate and looking to organise your wedding here in Adelaide, this is another great reason why we are here to assist. Meeting up with the bride and groom doesn't always happen until the last moment. We still get to know all our clients via online channels with direct easy communication. This is all about making your dream a reality.