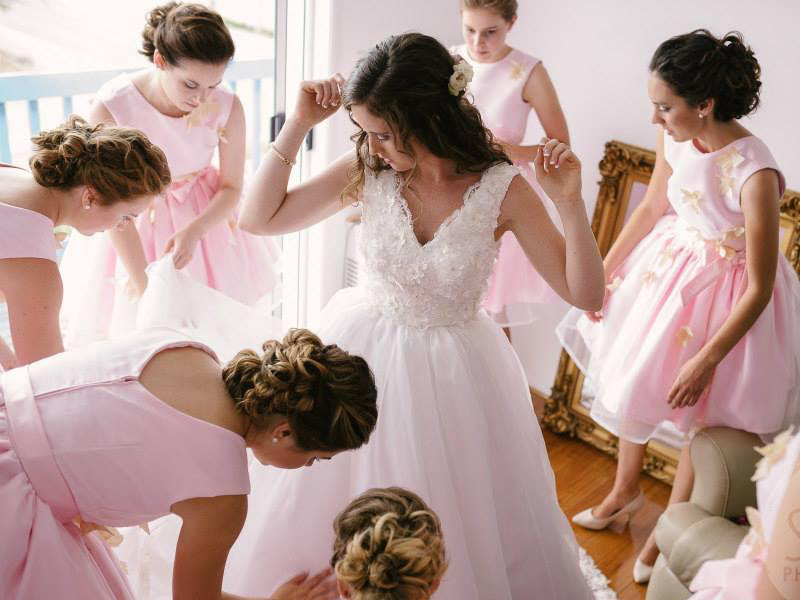 Wedding Planning
Wedding planning can be daunting stressful and very time consuming. I want you to reflect back on your day as being a highlight. I started out as a wedding florist and makeup artist in 1996 and have been working with clients all over Adelaide ever since.  Along the way l picked up special tips and ideas and paid special attention to what can go wrong with organising a wedding.  The following packages have been designed to make your day enjoyable, fun and stress free.
Payment plan:
A 25% deposit is required by the commencement of our services with the final amount due two weeks before the wedding date.
Additional fees may apply for country and distant locations.
As a wedding planner it is my role to ensure your budget is not overstepped and that your fairytale dream is achieved with full value.
Hosting a beautiful and distinctive event together with turning your dreams and expectations into reality is what Blush Blooms is all about.
Bronze
—An initial consultation to discuss your wedding budget and ideas.

We will source the correct suppliers for you based on your budget, theme and taste.

We negotiate with suppliers to give you the best possible pricing.

Included is a complimentary professional list to include tips on how to save money and ideas for when you then take on the next step of making your bookings.
Silver
—Blush Blooms and Events can take over from here by coordinating with your suppliers and ensuring everything runs smoothly on the day.

We act as the communicator to ensure times and all the fine details are without problems and come together perfectly for your wedding or event.

We ensure all suppliers/contractors arrive on the day at the correct times.

We arrange appointments with vendors/supplies for you.

—We assist with relevant documents, bookings, contract, payments and menu plans etc…

Give advice on any tips and professional ideas along the way.

Attend the rehearsal if needed.

Prepare a run sheet for your big day or event.

On the day this package rate will see us coordinate your wedding from ceremony to most of the reception. (An hourly rate then applies from completion of the serving of meals @ $80 per hour ).

The bride and groom receive an emergency wedding day kit and a makeup touch up is provided to the bride as needed by Blush Blooms and Events.
Gold
——Includes initial consultation to gain an understanding of your planned day.

Continued unlimited contact is included with you every step of the way.

Coordinating bookings for venues and suppliers working to your budget.

Detailed costings from suppliers is provided to you.

—Extra tips and advice from styling to planning with your budget kept in mind.

We include extra surprise tips easily overlooked during planning a wedding making it more fun and also unique to suit your taste and wedding theme.

We develop a schedule and plan for the day and provide this to all suppliers and participants.

We contact all suppliers in the lead up to your wedding day and arrange any last minute payments.

—We can assist with finding accommodation for family members attending your wedding.

—The running of your wedding day.

The bride and groom receive an emergency wedding day kit and a makeup touch up is provided to the bride as needed by Blush Blooms and Events.
Wedding Proposal Packages
Proposal and l love you packages.
To help pop the question or say l love you, l have put together some packages which will reflect on the budget you would like to spend. Teaming up with a number of businesses has giving me the many options to help give the best in variety and budget.
Some of our suppliers can arrange the following and offer special prices for our clients. If you would like us to put a package together for you, this can be done to work within your budget. If you have some other ideas to add, we are only too happy to do the work for you on finding the best package.
Combination Wedding Packages
Flowers, Hair, Makeup and Photography Packages
Choose one or all together for huge savings. Take the stress out of organising your wedding day. We can do the work for you.
With any of the following packages, you will receive bonus value and/or discounts.  If you combine together packages  of FLOWERS, HAIR/MAKEUP & PHOTOGRAPHY we will also add a complimentary $50 gift voucher from Blooms And Gifts.
Blush Blooms and Events can also organise your event with accessories for hire and offer a loyalty card for Spray Tanning.
Each package differs with size and is based on seasonal fresh or silk/artificial blooms for 1 bride, 2x maids, 5x buttonholes, 2 x corsages and a complimentary throwaway posy.
Choose from :
Package 1. Precious Posies $350

Package 2. Elegance $430

Package 3. Designer  $490

Package 4.  Make A Statement $560
(Individual packages can be arranged to meet your bridal party and budget requirements.  Package prices are subject to change without notice. Clients booked in with a set package won't be subject to any increase in pricing if a price rise is in effect.)