I see this quite often when a client will come to me for a wedding quote with a clear vision to have fresh flowers for their wedding day.
Once l pull out the silk bouquets to show them examples of sizes, l am never really surprised when the client suddenly gets confused with whether fresh or silk is better.
They can clearly see that the quality is of high standard and not what they expected. What ever you can get in fresh, you can pretty much replicate in silk.
Here are some points to consider if you are not too sure. Unless you are strictly only interested in fresh flowers, the positives of silk wedding flowers will out way fresh any way you look at it.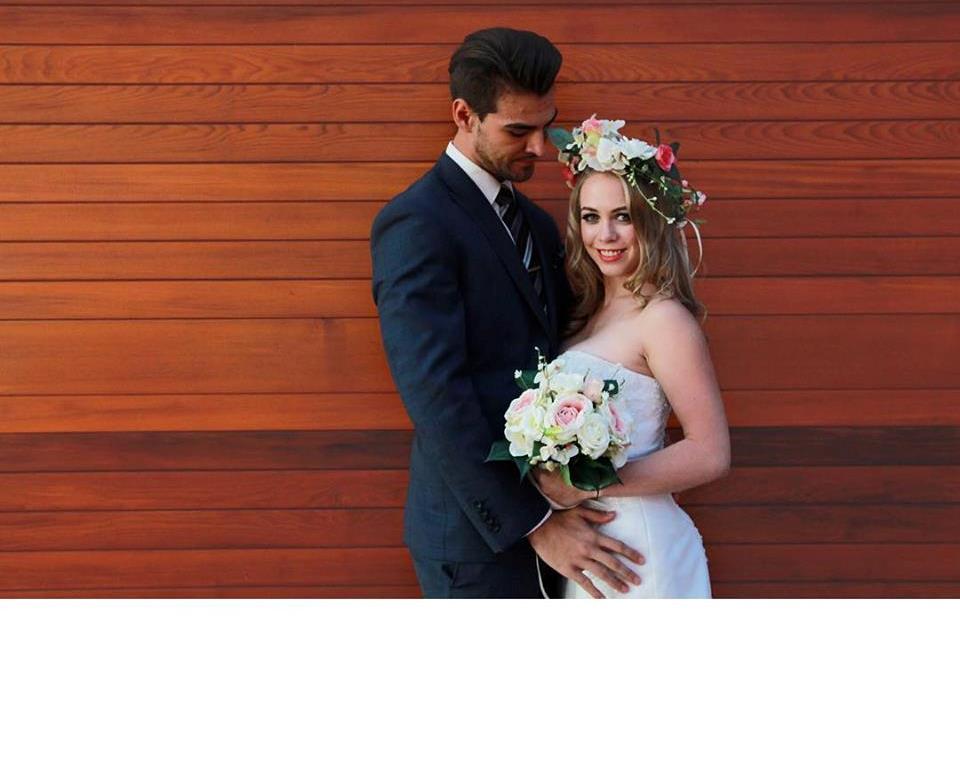 You can take your flowers interstate or overseas for destination weddings. Travelling is ideal with silk flowers.  They don't weigh as much as fresh  wedding flowers, and certainly won't die during any travel time. Even if it means driving in a car long distance during summer, forget the esky and ice to keep them cool. You won't also have to worry about having to fuss about your flowers on the morning with keeping them cool and in vases. Your Adelaide florist will help you every step of the way to also ensure your flowers will fit in with your dress them and both your chosen theme and destination.
Silk flowers do look amazing and the quality is much better than that of 30x years ago. If you worry about the quality, forget it. You can even add silk with fresh and no one will no the difference. In the past, the quality of silk flowers was very average. Up against fresh, they also did look silk and cheap. That has all changed today and they are only getting better. With many silk varieties, there is a bigger selection to choose from. For one, you can choose real touch flowers as an option. Like roses, there are also variations with size, quality and colour. You may also prefer to have very small tulips for buttonholes or corsages and larger tulips with your bouquets. This is possible with silk. Some brides like to have big flowers for their hair, and this is a big request of today. Open fresh roses just won't do it and certainly not guaranteed to see the day out. Why not go silk?
You are guaranteed that your favorite flower will be in season all year round and the price won't alter. If you have a favorite flower like peonies or tulips, which are seasonal, rest assure that unlike fresh flowers, silk quality will always be A1 and price won't change on supply and demand. The only time this can be difficult to get is if you arrange to organize your flowers at the last minute. Your florist still needs to order your special flowers, and they may need to be shipped in from another state on availability. The more time you give your florist, the better chance they have to source your flowers.
Forget allergies. If you are someone who sneezes at pollens and suffers hay fever, opting for silk will ensure you won't have to worry on the day of your wedding. There is nothing worse than suffering from a bad reaction and on your wedding day, you want your day to be drama free. This will also be a great alternative to any member of your bridal party. They will love you for considering them with an alternative to fresh flowers where they are the sufferer.
You can keep your flowers eternally. Forget about your flowers dying with silk. Yes they can get dusty over time and may need a makeover if not cared for, but your florist can offer suggestions to how you can keep them looking in top shape. One good tip is to have them placed in a glass dome to prevent dust. You also have the option to use a silk spray cleaner which will help with keeping dust at bay. It's not expensive to keep your memories alive. Many mums want to have a piece of your wedding to remember you by too. Flower girls also love to keep their flowers. From small posies to flower wands, pomander balls or little baskets. They will love you for it.
Artificial flowers don't have to cost the earth. Your budget is the key to your design, so that puts you in the driver seat. If you are going to spend a lot of money on fresh flowers and can't see the value when they only last the day, silk flowers are a great alternative.  As a standard, you can get a wedding package for the same price as fresh. Real touch flowers and some varieties of silk can be more expensive, but you should be given a choice. At the end of the day, like fresh flowers, it is all about what you have allocated for flowers in your budget.
The choice is always yours and yes, making that decision can be tricky when you are not quite sure. Take a trip to your local florist and look closely at her silk selection. Ask for a sample if you aren't too sure. Here are some more great silk flower examples to look at.  https://au.pinterest.com/blushblooms/silk-wedding-flowers/
If you are looking for a no obligation quote, please contact me at your convenience.
Have you joined our growing social community yet?  For more ideas and competitions, connect with us here at
www.blushbloomsandevents.com.au
0419846266