Do you go fresh flowers or silk flowers for a wedding?  Is it better to have real touch silk flowers or a different latex variety?
These are all questions which need to be considered when thinking about your wedding flowers.
Often many brides to be change their mind from fresh to silk because they are fascinated by the amazing quality with artificial flowers. Gone are the days of plastic cheap variety from many years ago. Today they are so realistic that often they are very difficult to tell them apart from fresh flowers.
The quality of silk flowers is much better than it was many years ago. Often brides come for a wedding quote wanting only fresh flowers, but many are changing their minds when they see the similarities of the two and are amazed at how real many feel when you touch them.
The price is often the same as fresh wedding flowers. With the many options including real touch silk quality flowers and stepping down to different quality grades, there really is that affordable choice now for everyone. This saves money when you are considering having your fresh flowers preserved. Silk flowers will save you in the long run.  To have a bouquet preserved in fresh and framed can set you back about $500. Your silk bouquet can then be added to a vase or as a cascading table piece for show. Consider also showing off an exotic floral display or maybe an elaborate floral design for your home or office for a Corporate flower feature. http://www.theparty.net/theparty-blog/silk-flowers-as-a-great-alternative-to-fresh-flowers-for-your-wedding.html
Choosing silk flowers will mean you can have your flowers when it suits you and this is perfect if you are travelling overseas or interstate for a destination wedding.
Silk flowers won't wilt in the heat like fresh flowers. This is a big plus when your getting married in the extreme heat. There are a variety of fresh flowers which are in season in the warmer months, but they aren't the longest lasting. In all this only adds more stress to the bride knowing that her favourite flowers which have cost so much are not going to see the day out. Hydrangeas are one good example of this. http://www.silk-flower-smart.com/silk-flowers.html
Flower availability is often a problem for different times of the year. Take Christmas holidays and Valentine's Day periods. Supply and demand can force the price of fresh flowers up and the biggest problem of whether they will be easy to source can break a brides heart when she has her heart set on a particular flower. By choosing artificial flowers of the same variety, this will easily fix the problem. If you still actively want to have fresh flowers for your wedding day, why not include both fresh and silk.  Adelaide silk flowers are also popular.
 Allergy sufferers will love silk flowers. This means that not only a bride can carry flowers without suffering, but a silk arrangement is also the ideal gift to give a loved one who can't handle fresh flowers with their pollens.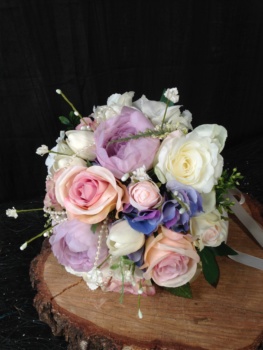 It doesn't matter whether you are looking for flowers for a wedding or special occasion, when all else fails, silk will only continue to grow with popularity. The more realistic you choose, the less likely anyone will know you have opted for silk over fresh. Add your own oil fragrance, coloured stones or even added water gel crystals to a vase of silk long stem flowers to add to the effect.
If you are looking for a no obligation quote, please contact me at your convenience.
Have you joined our growing social community yet?  For more ideas and competitions, connect with us here at
www.blushbloomsandevents.com.au
0419846266